According to the EPA, it is estimated that there are 17.5 million fireplaces nationwide. Installing a fireplace in your home is one of the best ways you can make your home feel cozy and warm during the holiday season. However, it can be difficult to find the best options for your needs. 
Do you want to know what questions you should ask before installing a fireplace in your home? 
Keep reading this guide for the top things you should ask yourself before you decide to invest in a new fireplace. 
What Is Your Budget? 
When you want to install a fireplace or high-end fire feature in your home, one of the first things you should decide is what you are willing to spend. You can find a fireplace that matches any budget, no matter how much you want to pay!
Basic fireplace units will cost the least amount, but you can pay for premium models with even more bells and whistles. 
You can talk to your fireplace installer to learn more about your options and to find a fireplace that matches your preferences for price and features. 
What Is Your Home Decor Style? 
You may also want to consider your home decor style before you choose a fireplace for your home. There are fireplace options that match any style, so you should find an option that matches your home decor!
A wood-burning fireplace may be a better alternative if you prefer farmhouse-style decor. 
If your home decor style is more traditional, you can find electric or gas fireplace options that have realistic logs and embers. You can also find modern fireplaces that more closely resemble a fire feature with glass rocks, colored flames, and more. 
How Much Heat Output Do You Need? 
Are you installing a fireplace in your home for decoration or do you need it as the main heat source for your home? Determining your expectations for your fireplace heat output can help you choose the right type of fireplace for your space. 
If you are installing a fireplace for the warmth it brings, a wood-burning stove or a gas fireplace is a great option. It can cut down on the amount of energy you use to heat your home during the winter! Still, gas and wood-burning fireplaces may lose some of this heat output out of the chimney flue. 
On the other hand, electric fireplaces may not have as high of heat outputs. While the heat output may be lower, all of this heat is directed into your home. Make sure you find a fireplace that will provide enough heat to warm your space. 
How Hard Is Installation?
You may also want to choose a fireplace based on the difficulty of installation. A fireplace is a great investment for a home. Still, they often require professional help to install them. 
For example, if you choose a wood-burning fireplace, you need to make sure that it is safe to use this type of fireplace in your home. If you don't have a chimney, it will require extensive remodeling and cannot be done on your own. 
Electric fireplaces are inserts that are essentially space heaters. This means that you can put them nearly anywhere in your home without having to retrofit the space! If you want your fireplace to look even better, you can hire a professional installation company to frame it into your home. 
Do You Need an Eco-Friendly Option? 
If you are trying to be more environmentally friendly as a homeowner, this may affect the type of fireplace that you choose for your home. 
For example, a wood-burning fireplace may not be as good for the environment. If you still want a wood-burning fireplace, make sure you find one that is EPA certified and burns wood as efficiently as possible. Still, wood is a renewable energy source, so it is better than other fireplace alternatives. 
If you choose a gas fireplace, it is more efficient in heating your home and doesn't release the same contaminants that a wood-burning fireplace does. Still, natural gas is a fossil fuel, and using it as an energy source can have a negative impact on the environment. 
The most eco-friendly fireplace options are electric fireplaces! They are very efficient in heating your living spaces and don't use much energy to warm your home. 
What Type of Maintenance Are You Willing to Do? 
Finally, you need to decide how much maintenance you are willing to do for your fireplace. While a fireplace is cozy and can improve the appearance of your home, it can also require a lot of upkeep depending on the type of fireplace you decide to purchase. 
Wood-burning fireplaces are the most difficult to maintain. This is because it requires you to clean a chimney, chop or buy wood to make fires, and remove the ashes. 
The type of fireplace that is least difficult to maintain is an electric fireplace. It doesn't have any of the hazards of a gas or wood-burning fireplace and requires very little upkeep to keep it running smoothly all year long. 
Need Help Installing a Fireplace? 
When you are installing a fireplace in your home, there are many options you can choose from. Asking yourself each of these questions will ensure that you find the right fireplace for your needs, budget, and style!
If you are looking for a fireplace installer in Philadelphia, Dreifuss Fireplaces can help! We offer gas, electric, and wood fireplace options and can help you choose the right home fireplace for your needs. 
Contact us today to learn more about your fireplace options!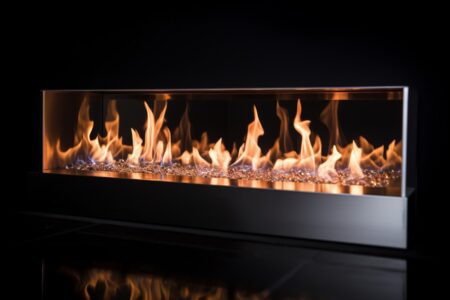 Gas fireplaces are a popular and convenient way to enjoy the warmth and coziness of a fire in your home. However, it is important to
Read More »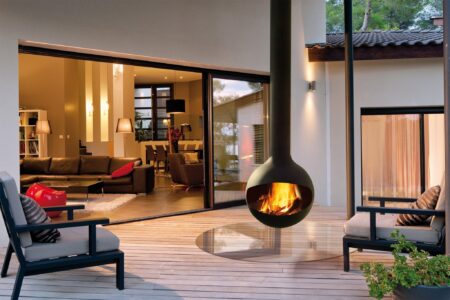 Venting a gas fireplace is crucial for proper air circulation and the removal of harmful combustion byproducts. However, not all homes are equipped with a
Read More »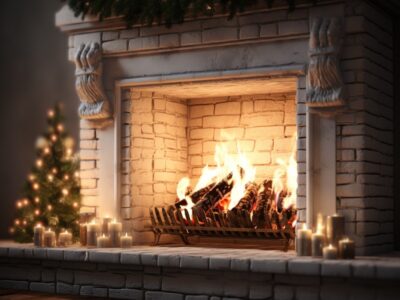 Cleaning white fireplace brick is essential to maintain its appearance and ensure the longevity of your fireplace. However, the cleaning process may vary depending on
Read More »