Projections show that the global electric fireplace market will reach a size of $2.77 billion by 2028.
All fireplaces serve the purpose of heating your home, but not all fireplaces are the same. They vary in terms of fuel type, structure, design, and more. Linear fireplaces have become very popular in recent years, and they're worth considering when you're looking for a new fireplace for your home.
So what is a linear fireplace? In this guide, We'll go over everything you need to know. Keep reading for more.
What Is a Linear Fireplace?
A linear fireplace (also called a contemporary fireplace) has a rectangular shape and is suitable for both indoor and outdoor use. They offer a sleek appearance as they're installed flush or recessed into a wall. They can provide heat on both sides of the wall they're in – even for internal and external use at the same time.
Traditional fireplaces may not be suitable for many homes, which makes linear fireplaces more appealing. They are far less limited, so you can install one in almost any home.
Linear fireplaces don't require a chimney and can instead use a direct vent to expel the combustion gases. Most of the heat generated remains indoors, providing an efficient solution to heat your home during the winter.
Benefits of a Linear Fireplace
If you want to install a fireplace, there are various factors that can affect what you're able to do. These factors vary depending on the type of fireplace, and with a linear fireplace, you'll have a lot more freedom. You can implement your fireplace how you want, and many people like the modern appearance.
Linear fireplaces are short and wide, so a common design choice is to place them below a TV. Not only does this look good, but it ensures heat is being generated in your living area where your family is likely to spend a lot of time.
You can also install a linear fireplace somewhere more unique, like above a bed or behind a bathtub. The placement ultimately comes down to your preference, as you can place them in any wall in your home.
The Basics
If you're interested in a linear fireplace, you can talk to a hearth installation professional. They'll be able to offer guidance in terms of your options and the best places in your home to install it. They'll also be able to provide advice if there are any disadvantages to the fireplace or location you want.
Heat management systems are optional and are ideal if you're going to have something above the fireplace such as artwork or a TV. There are other features that offer higher levels of convenience, such as zone heating and remote-controlled functions. Before settling on a linear fireplace, you should consider the choices you have.
Options
Traditional fireplaces have various fuel options, but with linear fireplaces, you can choose from two; electric or gas. When it comes to the overall design, you have plenty of freedom so you can get something perfect for your home.
Electric
Electric fireplaces have become incredibly popular over the years. Traditional fireplaces require a steady supply of wood, and a chimney is needed to expel smoke from your home, but that isn't an issue here.
Electric fireplaces also don't require hot air venting, giving you the freedom to put them essentially anywhere. While gas fireplaces offer a good amount of freedom, electric fireplaces are the most flexible type available. As long as you're not experiencing a blackout, you'll be able to use your electric linear fireplace whenever you want.
Gas
Gas fireplaces are known for their convenience, making them a great choice when opting for a linear fireplace. Both gas and electric fireplaces are quite cheap to operate – the cheaper option will depend on utility prices in your area as well as the specific model you go for.
How They Compare
When it comes to linear fireplace maintenance, electric ones generally only require you to clean the glass front now and then. For a gas fireplace, the flue should be cleaned about once a year, but this is still a small amount of maintenance compared to traditional fireplaces.
Linear fireplace safety is a very important factor. Both types generate heat, so you should consider them to be fire hazards. You need to take caution – though not much.
All it really takes is a bit of common sense. Don't keep flammable items too close, and keep an eye on kids and pets to make sure they don't burn themselves. If you opt for a gas fireplace, you should also have a carbon monoxide detector in case there's a leak.
Customization
When buying a fireplace from Driefuss Fireplaces, you'll have plenty of customization options. The size, shape, and orientation can meet your exact specifications, You can also choose the "media" (logs, stone, or glass) so that it goes with the decor in your home.
Depending on the size of your home, you might want more than 1 linear fireplace. We can install as many as you need and ensure they all match. If you want there to be any differences between them, we can take care of that too.
Our experts can visit your home whenever is convenient for you. This will allow us to ensure the fireplace we provide meets your needs and suits the environment.
The Best Linear Fireplaces
Finding the best fireplace means looking at your needs and determining what solutions will work well for you. Linear fireplaces are very practical and flexible, as well as some of the most stylish options on the market.
Driefuss Fireplaces has been installing residential and commercial fireplaces in PA since 1876. Take a look at our linear fireplaces page to see more about what we can offer.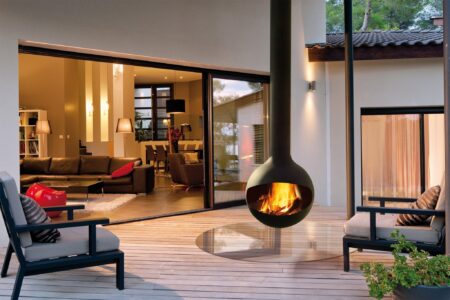 Venting a gas fireplace is crucial for proper air circulation and the removal of harmful combustion byproducts. However, not all homes are equipped with a
Read More »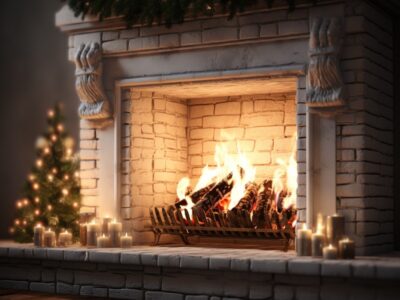 Cleaning white fireplace brick is essential to maintain its appearance and ensure the longevity of your fireplace. However, the cleaning process may vary depending on
Read More »
Looking to add a touch of elegance and warmth to your living space? Discover why a stone fireplace mantel is the perfect choice. Explore the
Read More »