As the weather turns chilly, your heart "burns" for a new fireplace more than ever before. And chances are, you're not the only homeowner feeling this way.
Research shows that the number of houses erected with fireplaces in the United States has dwindled by nearly 60% from four decades ago.
Fortunately, adding a new fireplace to your home — or updating your existing one — can instantly enhance your home's look while also giving your house a convenient alternative source of heating.
Here's a rundown of the top fireplace trends for 2023 so that you can find the style that best matches your home.
Let's jump in!
Top Fireplace Trends Include Using Marble
One of the top fireplace trends for the new year is a marble-clad design. That's because marble is a timeless material, so you can expect it to always be in vogue.
Marble carries with it an appeal of luxury that will instantly improve the look of your living room. In addition, marble comes in various patterns and colors that can add character and elegance to any basic-looking fireplace.
Stone
Yet another way to spruce up your fireplace in 2023 is to add an alluring texture with stone.
Stone offers the benefit of breaking up the monotonous look of a neutral-hued wall. It also adds a sophisticated rustic touch and a nature-inspired, contemporary element to your room's decor. For this reason, using a stone that contrasts against the neutral background in your room can create an impressive focal point for your space.
Space-Saving Design
In 2023, you'll see more homeowners opting for fireplaces that aren't just attractive but also functional. This means choosing fireplaces that are designed to save space.
Part of the reason for this trend may have to do with the fact that more people are choosing to downsize to save money and make maintaining their spaces easier.
In 2023's RVs, tiny homes, townhouses, and condominiums, prepare to find fireplaces with modest firebox sizes and slimmer framing.
Minimalism
The year 2023 will also see a rise in the pursuit of simplicity, so low-key and minimalist fireplaces will also take center stage. These fireplaces are known for their clean, simple, and natural finishes.
Rather than going with a bulky motif or intricate craftsmanship, stay on trend by choosing a neutral-colored fireplace that blends with your wall. This will allow your guests to focus more on the blaze and less on the detailing of your fireplace.
Room-Dividing Design
If you're working from home these days, a fireplace can easily serve as a room divider that creates for you a separate workspace.
The room-dividing-design trend is particularly invaluable in today's open-concept homes, as they can help to provide a bit more privacy in these spaces. It's also worth pursuing if you want to make your open space feel cozier and warmer.
Water Design
A recent fireplace innovation is the water-based fireplace. This fireplace turns water into a mist and illuminates the mist so that it looks like flames but doesn't produce heat.
Homeowners choose these fireplaces only for their unique visual effect. So, they're a good option to go with if you want the look of a fire without having to create a real one.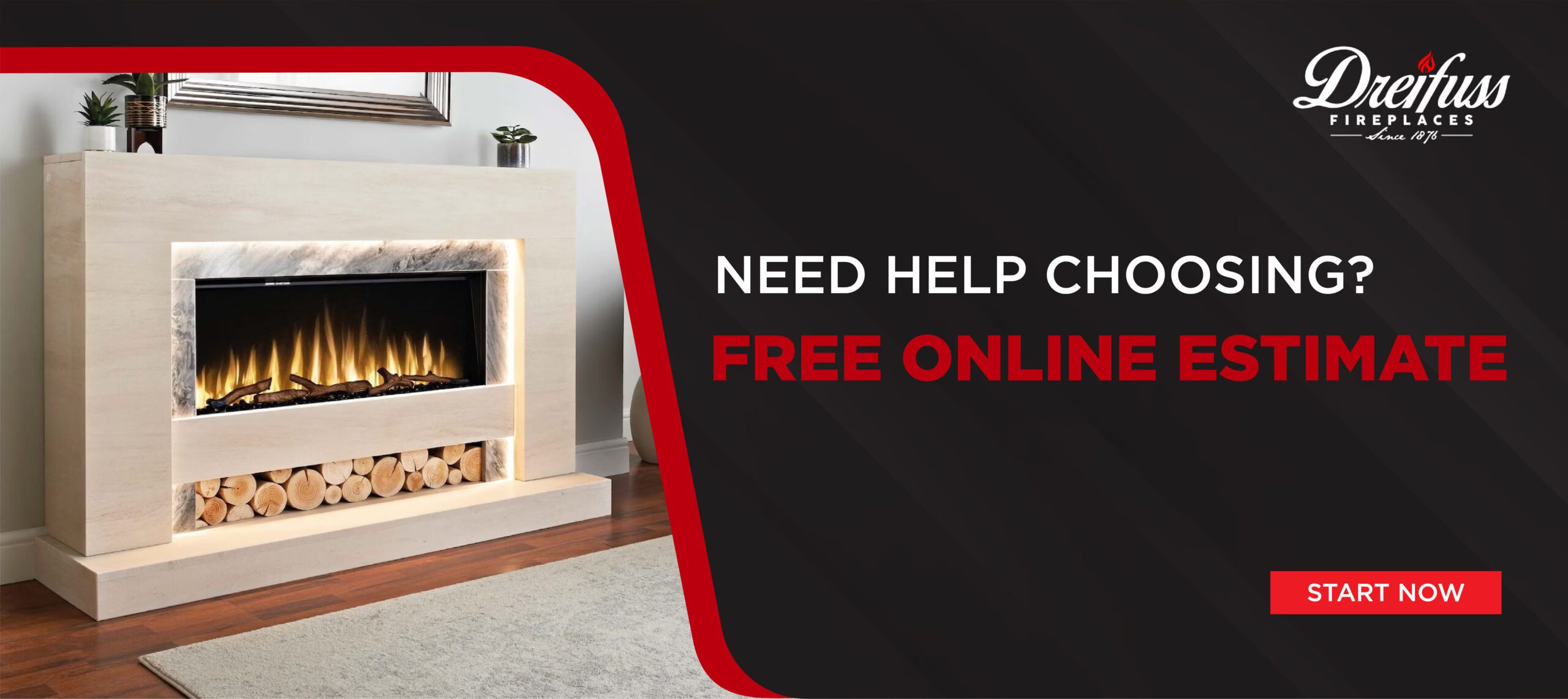 Fusion of the Traditional and the Contemporary
Merging modern and classic fireplace styles is also one of today's biggest fireplace trends.
For instance, in addition to selecting fireplaces that are linear, lean, and long, homeowners are steadily choosing traditional fireplace inserts or even traditional wall fireplace units. Some homeowners have opted for classic European design details, such as arched bookcases and painted cabinets around their fireplaces.
Dramatic Design
Yet another way to make your fireplace stylish in 2023 is to embrace an attention-demanding fireplace design.
For instance, consider going with metallic tiles that are luminescent, unique shapes, contrasting colors, bold patterns, and industrial metals for your fireplace's feature wall. You can also take advantage of asymmetrical designs and floating shelves. These elements will allow you to make a bold statement with your fireplace's design.
Incorporation of Entertainment
Another 2023 fireplace trend involves integrating a fireplace into a large-screen television wall. In other words, you can install your big-screen TV over an equally big fireplace to keep your wall visually balanced.
The benefit of incorporating TVs into fireplaces is that this allows you to simultaneously binge-watch your favorite shows and enjoy your fireplace's ambiance.
Going Electric
Finally, expect to see more electric fireplaces in 2023. This will be born out of the desire among homeowners to do more to curb their carbon emissions to keep climate change at bay.
Electric fireplaces eliminate the need to burn fossil fuels, such as the natural gas used in a gas fireplace. In addition, electric fireplaces are relatively easy to install. So, if you want to decrease your carbon footprint, choosing this eco-friendly fireplace option may be a wise move in the coming year.
How We Can Help
Adding a fireplace to your home — or upgrading your existing one — can give you a new, beautiful feature that you and your loved ones can enjoy for years to come.
Fortunately, a wide range of aesthetically pleasing fireplace designs are on trend right now, from stone to marble fireplaces. The top fireplace trends also embrace minimalism and saving space.
At Dreifuss Fireplaces, we are excited to offer a number of luxury fireplaces for the home and office. These fireplaces range from wood to electric fireplaces.
Get in touch with us to learn more about our numerous fireplace options!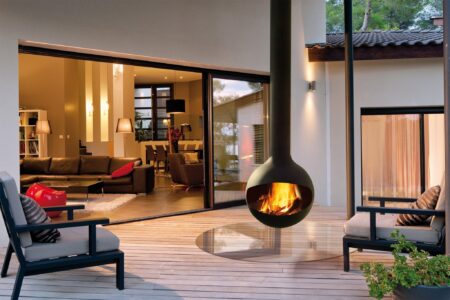 Venting a gas fireplace is crucial for proper air circulation and the removal of harmful combustion byproducts. However, not all homes are equipped with a
Read More »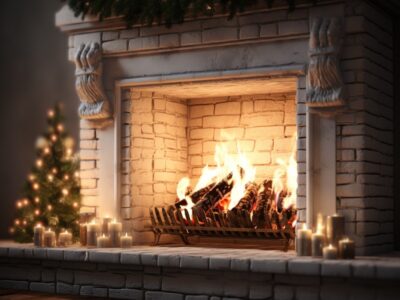 Cleaning white fireplace brick is essential to maintain its appearance and ensure the longevity of your fireplace. However, the cleaning process may vary depending on
Read More »
Looking to add a touch of elegance and warmth to your living space? Discover why a stone fireplace mantel is the perfect choice. Explore the
Read More »