Around 41% of houses in the US have a fireplace. While they may be declining in popularity, a fireplace is still the most amazing finishing touch that you can add to any space. They bring a room to life and make guests feel welcomed, warm, and cozy.
If you've been thinking about getting a fireplace in your home, you've probably wondered about all the various types of fireplaces that you could have installed.
In this article, we're going to talk you through whether you should choose a linear gas fireplace or a more traditional design.
Reasons to Choose a Linear Gas Fireplace
A linear gas fireplace is a type of rectangular-shaped horizontal fireplace. They are becoming increasingly popular with homeowners that are bored with the traditional design of older fireplaces.
There are three main reasons why you might want to choose a linear gas fireplace for your home. Let's take a closer look at these.
Modern and Stylish
When it comes to traditional vs linear gas fireplaces, linear fireplaces have to take the award for modernity. Their sleek style lends them very well to modern architecture thanks to their rectangular trim.
Linear fireplaces create a sort of 'infinity pool' effect allowing the fireplace to slow seamlessly into other design features of the room. They're great for houses in which a traditional fireplace would look odd and out of place.
Lots of Design Options
We'll take a look at specific designs for linear gas fireplaces later on, but if you're trying to weigh up your options between linear and traditional fireplaces, then you should know that linear fireplaces are far more flexible in terms of their design.
Because of their minimalist look, the area surrounding the fireplace can be customized and tweaked to whatever design you go for.
Offset Other Design Features
Another thing linear gas fireplaces are great for is offsetting other items of furniture or design features of a room.
A great example of this is an oversized TV. When hanging on a bare wall, the TV can absolutely dominate the room and make the rest of the area feel completely underwhelming.
Add a linear fireplace to the bottom of the area underneath the TV and suddenly the entire space has absolutely blasted into life.
Linear Fireplace Designs
When it comes to design, you have a lot of options with a linear fireplace. It all depends on the space it's going in and the wider room around it.
Let's take a look at some of the most popular designs for linear fireplaces.
See-Through
A see-through linear fireplace is a great option for opening up a room and having your fire serve two rooms at once. It's exactly what the name suggests, a sleek see-through fireplace that can be viewed and enjoyed from either side.
They could work well in any room but they're especially great in a few contexts:
Creating a focal point in an open living area
Dividing a master bathroom and bedroom
Adding a dash of flare to a dining area
Place your see-through fireplace wherever you wish, but those are some ideas just to get you started.
Panoramic
Panoramic linear fireplaces are absolutely beautiful pieces of work. They're unique in that they offer people a chance to view the fire from three distinct angles.
They're absolutely amazing for creating a stunning focal point in a room and adding a sense of atmosphere to a room that may previously have felt dull and lifeless. You can get a panoramic linear gas fireplace either with or without safety glass. No job is too big or complicated for our fireplace installers.
They work brilliantly well in waiting rooms, commercial areas, or living rooms.
Font-Facing
A front-facing linear fireplace is the design choice for you if you want an intimate and cozy fireplace to bring an air of warmth to the room you're placing it in.
These more low-profile fireplaces tend to work best in smaller rooms if you want to add an extra layer of comfort to them. They also work very well for a purpose that we mentioned earlier which is offsetting TVs or mantels.
Indoor/Outdoor
If you want to enjoy your linear fireplace from both inside and outside your home, then this is the option for you. These fireplaces are installed in an exterior wall of the home so that the fire can be enjoyed in all weathers.
They're wonderful for bars and restaurants as a transition between indoor and outdoor seating areas.  In the home, they're brilliant for entertainment rooms that lead out to decking or a patio.
Reasons to Choose a Traditional Fire Place
If you're not such a fan of the sleek and modern aesthetic of a linear gas fireplace, then you can get yourself a traditional-style gas fireplace instead.
The beauty of these fireplaces is that you can have the rustic look of an old-school log-burning fireplace, but with the added ease and convenience of them being gas-fired.
Let's look at a few other reasons why you might choose a traditional gas fireplace.
Classic
You can't beat the classic, that's what they say. If you're looking to build a stylish but more traditional home, then this style of fireplace will fit in much better than the more contemporary linear-style fireplaces.
Loads of designers and architects these days are pushing back against modern fads and design trends and prefer to just stick to the traditional rustic look.
Simple
Traditional gas fireplaces also have a beautiful kind of simplicity to them. Rather than being any sort of fancy centerpiece to a room, they're just there to add an element of class and coziness to any given space.
Find the Fireplace of Your Dreams
So, linear gas fireplace or a traditional one? The choice is up to you and depends entirely on the kind of space it's going to. Now you've read this handy guide you'll be in a far better position to make an informed decision about which fireplace is best for you.
If you've already made your mind up and you're looking for a team of experts to install your stunning new fireplace, then contact us at Driefuss fireplaces today. We'd love to help you.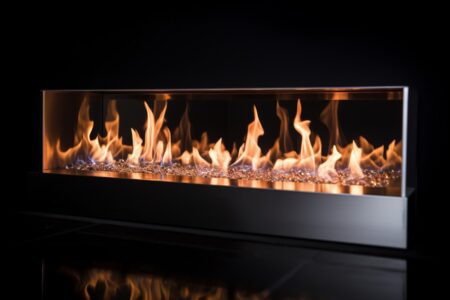 Gas fireplaces are a popular and convenient way to enjoy the warmth and coziness of a fire in your home. However, it is important to
Read More »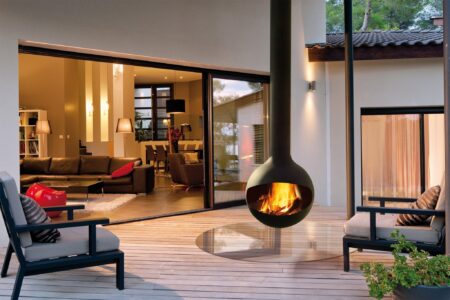 Venting a gas fireplace is crucial for proper air circulation and the removal of harmful combustion byproducts. However, not all homes are equipped with a
Read More »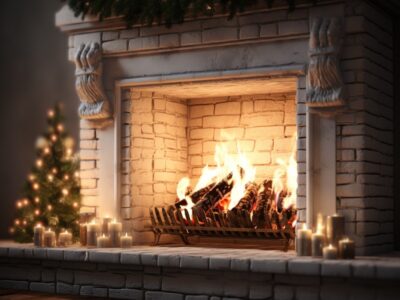 Cleaning white fireplace brick is essential to maintain its appearance and ensure the longevity of your fireplace. However, the cleaning process may vary depending on
Read More »