Top-notch interior design can greatly improve your mental health. If you've ever sat by a fireplace before, you already know that its warmth, appearance, and sound can reduce stress and tension. That's why fireplace installation is a great idea for every homeowner.
Linear fireplaces are one of the most prevalent trends in 2023, and rightfully so. Read on to learn why linear fireplace options are the perfect way to enhance your home decor.
What Are Linear Fireplaces?
A linear fireplace is a type of modern fireplace design. These hearths are long and rectangular, and they're usually installed inside a wall. They're also called horizontal fireplaces.
Typically, they span the entire length of a wall while only being a couple of feet high. Usually, this makes them anywhere between 3-21 feet.
The flame evenly disperses across this length and warms up every part of a room. Because heat rises, they generally go toward the bottom of the wall, though some people prefer to use them as centerpieces.
Linear fireplaces are typically characterized by contemporary aesthetics.
They're minimalistic and often simply look like long hollowed-out holes in the wall that they're installed inside. The cutout relies on sharp corners and clean lines to accentuate the flame. Most of them also have sleek glass surrounding the hearth, which adds to the contemporary vibe.
Some people do use surrounds, but they generally are also very simple. Black or white thin surrounds can work, as can metallic alternatives in brass or copper. Basically, a linear fireplace is a perfect way to enhance modern home decor and bring your design scheme to a sleek 2023.
Linear fireplaces come in several types. They generally aren't wood-burning since the flame would need more space to roar and blaze.
However, many of them are gas fireplaces since you can better control the flame when it relies on a changeable gas flow. Others are electric fireplaces that showcase a realistic flame image, emit real warmth, and sound like a real hearth. What you install will come down to personal preference.
Why Do Designers Love Linear Fireplace Aesthetics?
One reason that designers love linear fireplaces is that they're diverse. While the styles look similar because of their length, there are many fun things that you can do within the hearth. You can add logs or stones to the linear fireplace for a natural look.
Crushed glass is also an option for those adding texture to a linear fireplace. It's safe when done professionally and keeps it looking modern and contemporary. Plus, the glass reflects the dancing flame's light beautifully.
You also can install them in the corner of a wall. This will eliminate some of the solid wall space around the corner so you can see the flame from multiple angles. When covered in heat-resistant glass, this looks sleek and unique.
Variation
Designers also love that linear fireplaces can truly alter the feel of any space. The classic elements of these hearths combine with the modern feel of the linear cutout to create balance. For example, you can put a long wood-log fireplace underneath a large flat-screen TV for a contrast between the modern and the traditional.
You also have a lot of different options for finishing the wall that you're installing the fireplace into. Tile, stone, and concrete all make for great accents. Drywall is also a great choice for those who love minimalism.
Fewer Constraints
Large traditional fireplaces require walls to be large enough for installation. This can be a challenge, especially if you want to add other features to the wall. You might need to sacrifice mounting a TV, adding shelves, or putting up framed artwork.
Linear fireplaces aren't limited in the same way. They can be installed on pretty much any wall, including interior walls that show off the flames from both sides. Because they're not very tall, you'll also have the space to add other things above them like photos or a TV.
Practicality
Linear fireplaces are also extremely convenient. They're easy to turn on and off with a wall switch or remote control. When you do, the gas supply will cut off and the flame will go away.
This makes them ideal for contemporary-minded and practical homeowners. It also makes them ideal for commercial spaces that must meet safety requirements. They're pragmatic as well as beautiful.
Should You Install a Linear Fireplace?
For most people, the answer to this question is a resounding "yes." They're so diverse that anyone can install one seamlessly into their pre-existing design scheme.
The shape also gives you a 3D panoramic view of the flame, so it looks great in multiple parts of your home. It gives you light and warmth in at least two different rooms. This also helps to bring your interior decor together.
They're also great for outdoor use! If you want to spruce up your patio, linear fireplaces are an easy way to do so.
Linear fireplaces offer several other benefits as well. They include:
Increasing your property value
Making your home more comfortable and appealing
Helping you relax alone or with loved ones
Decreasing your utility bills with an alternative heat/light source
Linear fireplaces are for everyone, so make sure to talk to an expert designer and determine how you can fit one into your space.
Get Started With Top Design Ideas
Now that you know the ins and outs of linear fireplaces, it's time to get in on this top-notch design trend. Our team works with local homeowners, business owners, developers, architects, and contractors for custom fireplace designs.
We're committed to helping you create a beautiful fireplace that looks perfect within your space. Contact us with any remaining questions and request an estimate for your specific project.
Related Articles:
6 Design Tips for Integrating Your Linear Fireplace Into Your Home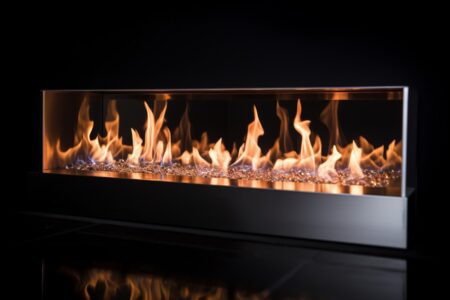 Gas fireplaces are a popular and convenient way to enjoy the warmth and coziness of a fire in your home. However, it is important to
Read More »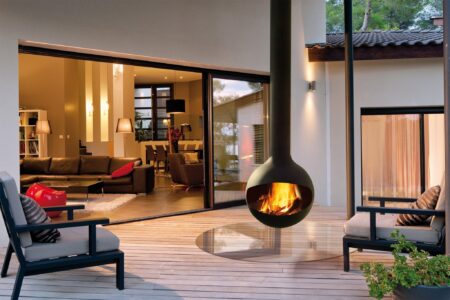 Venting a gas fireplace is crucial for proper air circulation and the removal of harmful combustion byproducts. However, not all homes are equipped with a
Read More »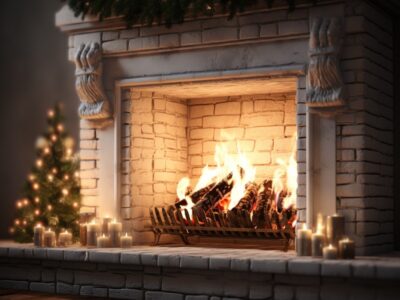 Cleaning white fireplace brick is essential to maintain its appearance and ensure the longevity of your fireplace. However, the cleaning process may vary depending on
Read More »