Adding a fireplace has long been on your home project list, and you're finally making your dream a reality this year.
Smart thinking. A fireplace is an excellent way to boost your home's value, as it can become your household's focal point, offering light, heat, and a place for entertaining guests.
The question is, which fireplace design should you choose?
If you want your fireplace to showcase the latest design and decor trends, here's a rundown of seven fireplace design trends to keep an eye on in 2023.
Let's dive in! 
1. Frameless Fireplace Design
One of the top fireplace design trends in 2023 is an indoor linear fireplace without a frame.
A frameless linear fireplace can use gas, wood, or electricity as the fuel source. This type of fireplace stands out for its sharp, clean edges, which are on trend in 2023.
You may choose to surround your linear fireplace with stone, tile, or marble decoration. In addition, you may design it as a tunnel you can see through or as a one-sided piece, which is a more classic style.
Either way, you can easily integrate your linear fireplace with your home entertainment system. And you'll love how easy it is to use.
2. Big Flames
The top fireplace design ideas also include creating the appearance of big flames in your fireplace.
Some of today's most popular fireplace fashions feature open views and tall flames because they combine an extra-large appearance with a linear design.
Homeowners swoon over this type of fireplace due to the distinctive and interesting vibe it adds to any space. It is especially ideal for a contemporary-style room where you want dramatic yet elegant styling.
If you choose this type of fireplace, you can expect it to become the main talking point during your next gathering with family and friends. 
3. Glass Fireplace with Four Sides
If you're looking for another trendy fireplace design, consider incorporating a glass fireplace with four sides into your space.
This see-through fireplace stands out for its linear, clean design. This makes it a perfect choice for minimalists, as can make a bold statement without being flashy and big. The simplicity of the fireplace speaks for itself.
What's especially great about a glass fireplace is that you and your guests can see the blaze from every angle. It's sure to bring light and warmth to any space in your home, whether it's your dining room or living room, for example.
4. Open Fireplace
An open fireplace is another top fireplace design for 2023 due to its daring and bold look. With the open-flame option, your fireplace's flickering light will dance around your room.
The appeal of this type of fireplace makes it an in-demand feature at restaurants, where guests can be greeted by dancing flames. It may conjure up images of fires searing delectable meats in the restaurants' kitchens.
The alluring open flames of an open fireplace also make it a draw at commercial spaces such as museums and hotels.
In your home, an open fireplace will instantly give your space a luxurious look and feel. Your guests will appreciate how much the fireplace makes your space feel cozy and welcoming. 
5. Big Viewing Area
"Go big or go home" is the theme of fireplaces with big viewing areas — another trendy fireplace design in 2023.
Extravagant fireplaces featuring big viewing areas and beautiful chimneys have staying power due to their dramatic and bold look. Their expansive openings are perfect for creating a matchless ambiance. These types of fireplaces are particularly ideal for houses featuring high ceilings.
If you like a rustic look, go with a big chimney that has been overlaid with gorgeous stone. Meanwhile, for a clean look, use metal or white paint colors for your chimney.
All in all, fireplaces with sizable viewing areas are excellent additions to larger homes as well as commercial spaces such as event spaces, hotels, and museums.
6. Indoor/Outdoor Design
Homeowners are increasingly looking for fireplaces that are versatile. This is why fireplaces with an indoor/outdoor design are also taking center stage in 2023.
This type of fireplace, also called a two-sided fireplace, can be utilized in two spaces. For instance, you can use it to light up your deck at night as well as your living room in the evening.
You can choose an indoor/outdoor fireplace design that fits both rooms' design styles. For example, you can choose a rustic stone mantel or metal or tile veneer for your fireplace's viewing area. Converting between sealed and open fires may also be possible with this type of fireplace.
7. Log Sets with a Gas Fireplace
Finally, gas fireplaces with log sets are increasingly popular in 2023 as well.
A log set can help with customizing your gas fireplace so that it matches your style and aesthetic. These log sets offer the best of two worlds: a gas fireplace's convenience and a wood fireplace's ambiance.
A high-quality gas fireplace with a log set offers an excellent viewing area for the full, large flames it produces.
How We Can Help with Your Fireplace Design
This year's leading fireplace design trends include a frameless design as well as a design with big flames. You may also fall in love with an indoor/outdoor design as well as an open fireplace.
At Dreifuss Fireplaces, we take pride in offering top-tier custom fireplace design services. We can design a fireplace in your desired configuration, size, or shape.
Get in touch with us to find out more about our fireplace design services, and let's start planning your dream fireplace now!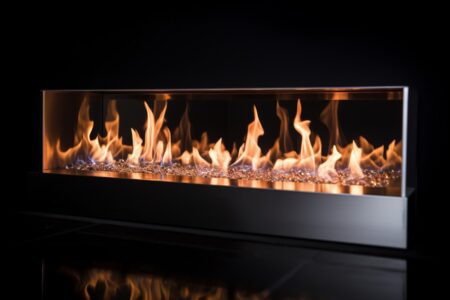 Gas fireplaces are a popular and convenient way to enjoy the warmth and coziness of a fire in your home. However, it is important to
Read More »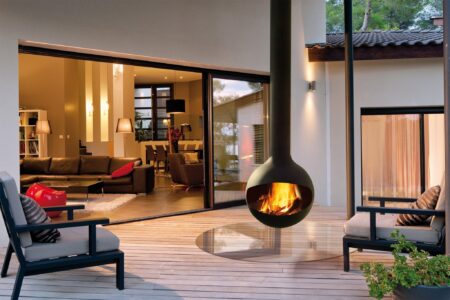 Venting a gas fireplace is crucial for proper air circulation and the removal of harmful combustion byproducts. However, not all homes are equipped with a
Read More »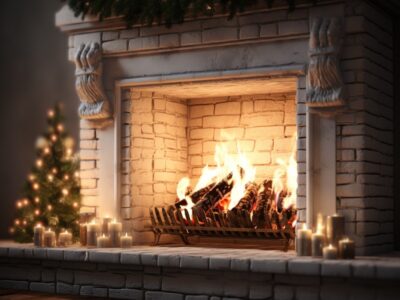 Cleaning white fireplace brick is essential to maintain its appearance and ensure the longevity of your fireplace. However, the cleaning process may vary depending on
Read More »