Are you ready to take your home heating up a notch? Having a gas fireplace in your home can be a great way to promote a feeling of ambiance, entertain guests, or even provide extra heat in the wintertime. You will love the way these fireplaces can make your living space warm and inviting.
With that said, you may still have questions. How long will your fireplace function? If you are in the market for a gas fireplace, it makes sense to know how long your investment may last. Read on and learn about the average lifespan of gas fireplaces and how you can maintain them for many years.
How Long Does a Fireplace Last?
You may be aware that a crackling fire can offer charm and atmosphere to any space. You may also realize that a modern gas fireplace may complement your décor. But did you also know how long a fireplace can last?
The average fireplace lifespan is between ten and fifteen years. However, the amount of time before your gas fireplace needs replacing will depend on the quality of the installation, the routine maintenance performed, and the model you installed.
Generally speaking, recent advancements enable the installation of gas fireplace inserts, which can be easier to change than wood-burning fireplaces. You may also select various log sets to coordinate with the aesthetics of your living space.
Gas fireplaces can survive much longer with the proper upkeep and care. On the other hand, gas fireplaces that don't receive the same attention will wear out faster. Therefore, a gas fireplace may last up to 25 years or longer in some circumstances.
However, if you don't try to keep it operating at peak efficiency, it won't even last you a decade. A gas fireplace is an investment in your home, so take proper care of it.
What Are the Factors That Contributes to a Gas Fireplace's Lifespan?
We have mentioned how a gas fireplace needs to be properly cared for and maintained. After all, that contributes to a longer lifespan. You also need to take other aspects into account.
Installing the gas fireplace in your home is the first step in the process. You may increase the lifespan of your fireplace by selecting the correct type of fireplace, choosing high-quality parts, and carefully installing everything.
You also need to understand how long you may use your gas fireplace. Its parts experience increased deterioration the longer you use it. Another thing you need to think about is how you utilize your fireplace.
Some individual parts are simple to replace, while others are more difficult. In recent years the necessary components have improved, along with the gas fireplaces.
When maintaining a gas fireplace, you must be aware of all the minute details because each will affect how long the fireplace lasts. The lifespan of your fireplace can increase with the most basic maintenance, inspection, and careful selection of replacement parts.
What Factors Play a Part in Fireplace Replacement?
Many variables can affect whether a gas fireplace needs replacing. But how you use it and what type you purchased are the two most important factors. In comparison to vented gas fireplaces used as a conversation piece for your company, a fireplace used as a heat source in the winter is going to endure greater wear and tear.
Also, the method of use of the fireplace might affect how quickly the gas logs in the vented or vent-free fireplace need replacing. This may be the deciding issue in the replacement versus repair discussion.
The rate of wear and tear on your fireplace components can be influenced by how you use your gas fireplace. But the parts you use may determine how soon you need to replace your gas fireplace.
Simple fireplaces can endure for decades because many of their parts are easily replaceable. But as fireplace technology has grown to include items like cement logs and sealed glass, it has become more difficult to swap out individual parts. The likelihood that you'll need to replace the entire fireplace just to keep it operating rises when one of these parts ages.
Things to Consider Regarding the Lifespan of a Fireplace
You can increase your gas fireplace's lifespan can by fixing and replacing particular parts. Some of those components include:
Gas Firebox
A firebox is an essential element of every gas fireplace because it keeps the heat within. Because they are composed of galvanized steel, fireboxes have a long lifespan. With a life expectancy of more than fifty years, they can well outlive the complete gas fireplace.
There is little to no problem with it as long as you choose a high-quality firebox. You do need to be concerned about the interior paint. Use only acrylic paint; normal paint will burn away due to the intense heat inside the box.
Gas Burners
There is no need to worry if the burners are not working right. As long as the parts are available on the market, it is easy to replace them. Also, they often last as long as or longer than your gas fireplace.
Ceramic Logs and Decorative Liners
Although some of these elements require careful handling, they are often used for ornamental purposes. Because they are made of cement or glass, these components are less resilient than others. These pieces have an expected lifespan of anywhere from five to ten years.
Gas Fireplace Installation
We would advise you to work with a licensed professional for the installation of your gas fireplace. It can be a safety concern if you don't. You should check with the city's building and zoning department after hiring a qualified installer.
For changes to any residential or commercial structure's gas pipe or electrical system, the majority of cities will have permit requirements. The task of getting the required permissions should be handled by a licensed installer in your region who is knowledgeable about the application and inspection procedures.
Is It Time to Install or Replace a Gas Fireplace in Your Home?
It isn't always easy to know when to repair or replace your gas fireplace at home. We can help! We'll help you choose the best fireplace solution, whether you are upgrading an outdated fireplace or having your house built from the ground up.
A gas fireplace is a perfect and affordable option to keep your home warm and add the coziness you desire. For more than a century, Dreifuss Fireplaces has offered consumers in Pennsylvania the fireplace solutions they need. Contact us or check out our Blog section for helpful information.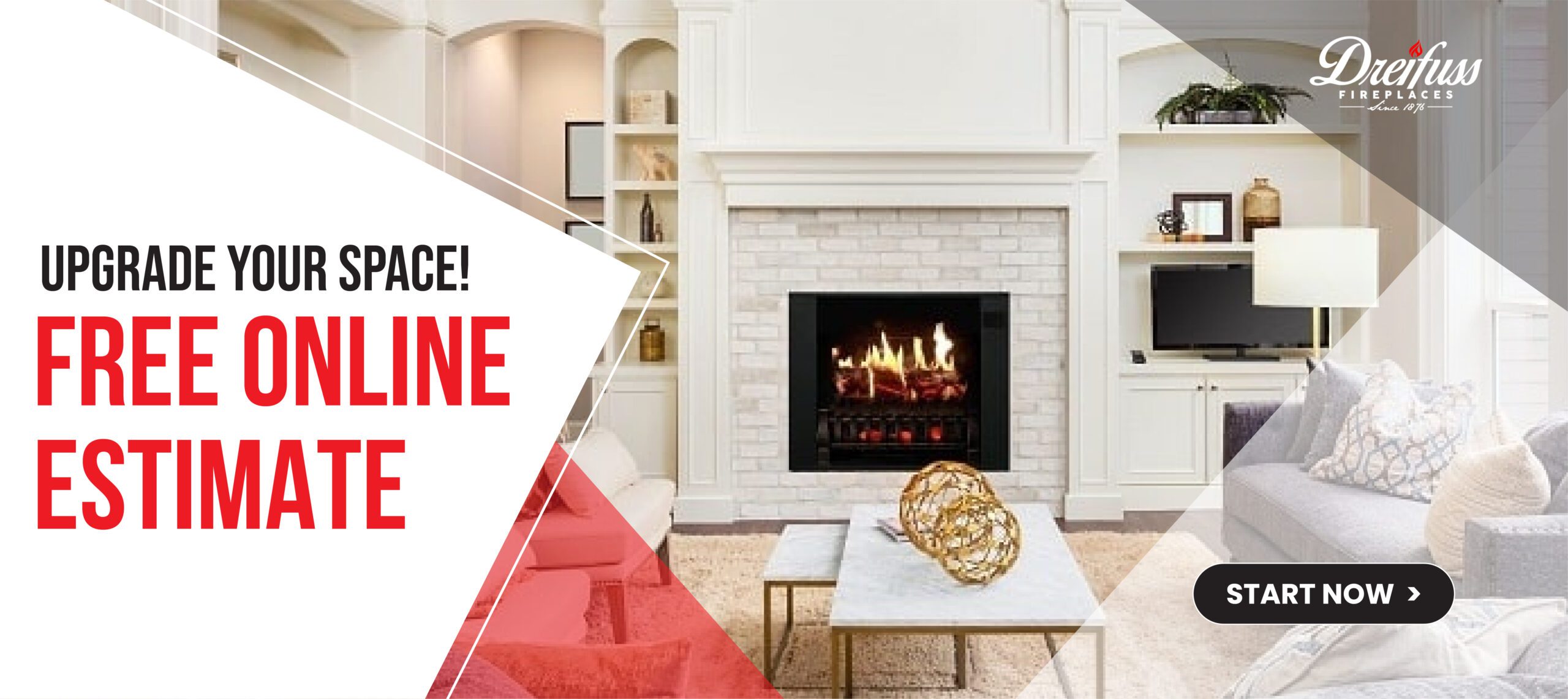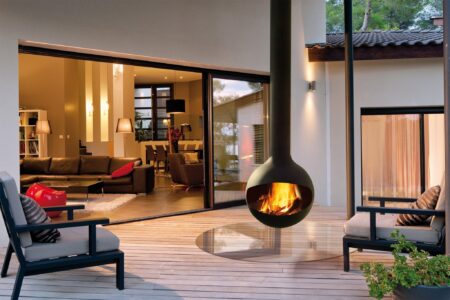 Venting a gas fireplace is crucial for proper air circulation and the removal of harmful combustion byproducts. However, not all homes are equipped with a
Read More »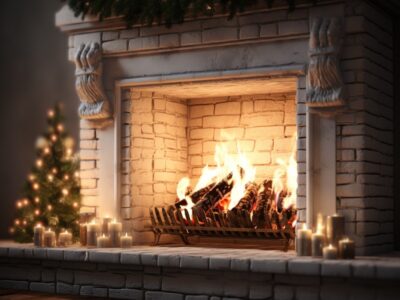 Cleaning white fireplace brick is essential to maintain its appearance and ensure the longevity of your fireplace. However, the cleaning process may vary depending on
Read More »
Looking to add a touch of elegance and warmth to your living space? Discover why a stone fireplace mantel is the perfect choice. Explore the
Read More »