Fireplaces are cozy and relaxing home amenities. They also have the potential to increase the value of your home. According to Redfin, a home with a fireplace can be listed for 13% more than a home without one on the housing market.
But fireplaces can also serve as works of art on their own. Unique fireplaces can help tie a room together or set it apart from the rest of the home. Building a custom fireplace puts you in charge of your home's overall aesthetic.
If you're looking for ways to create distinctive unique fireplaces, keep reading below for more ideas.
1. Tile Mosaic Fireplace
Tile mosaic decor can lead the way in transforming your fireplace hearth or mantle space with brilliant designs and one-of-a-kind unique fireplaces. Tile decor has a rich history that spans many different cultures and time periods. Multi-colored tiles offer a flourish of bright color for a dramatic juxtaposition.
You can also use tiles to make intricate patterns and pictures that are sure to catch the eye. Handpainted tiles let you design a custom fireplace that is truly a sight to behold.
2. Marble Inlaid Designs
Marble is a timeless decor element that never goes out of style. You can choose from many different colors and types of marble to suit your decorating needs. Marble also offers a way to enhance and design unique fireplaces.
Use a contrasting marble inlay to showcase the marble's distinct attributes. You can create subtle accents or more striking details, depending on your style preferences.
Black marble with prominent gold veins provides a dazzling contemporary appeal, while white marble offers classical styling for a luxury fireplace design.
3. Bold Contrast of Color
Many homeowners believe that a fireplace needs to blend into the surroundings of the room it is in, but that's not the case. To create unique fireplaces, don't be afraid to let your custom fireplace stand out. A strategic use of color can help you achieve this.
For example, if your walls are painted in a deep blue color, paint your fireplace in a color that will stand out. A crisp white amongst a dark background gives a sharp contrast color pop.
4. Gold or Bronze Elements
Sometimes you don't even have to go to extremes to create unique fireplaces. Instead of focusing on the big picture of a custom fireplace design, examine the finer details instead. Using gold or bronze design elements can help dress up any traditional fireplace design.
It could be as simple as a gold or bronze trim along a decorative mantle or as detailed as an intricate molding. With the right metal accents, your fireplace will be the center of attention for all the right reasons.
5. Unique Stonework Fireplaces
Unique fireplaces do not have to look perfectly uniform. In fact, that is what will make them stand out the most. Stone is a rustic element that can add to your home's earthy decorative motif.
Don't be afraid to play up different colors, sizes, and textures of stones either. Use carved stone along with cobblestones and stone slabs to give your fireplace a beautifully natural feel. The texturing and pebbling of these different elements create originality.
6. Peek-a-Boo Fireplaces
When you think of fireplaces, you probably think of just a flat design built into one side of a wall. But unique fireplaces take on many different forms now. A double-sided luxury fireplace now also serves the purpose of being a decorative design aspect as well as a great conversation starter.
These luxury fireplace designs seamlessly bridge the gap between two rooms or in the center of one room to offer a see-through fireplace design on both sides of the wall. It's the epitome of high-class and sophisticated design.
7. Open Concept Fireplace
A traditional fireplace often requires a full enclosure. But more modern and unique fireplaces opt for an open-concept design. These luxury fireplace designs don't require a covering or glass enclosure and allow an unobstructed view of an elongated and continuous flame.
An open-concept custom fireplace design also allows for more heat to spread throughout the room, making it ideal for entertaining. They come in both gas and electric fireplace types to suit your specific needs.
8. Floor to Ceiling Design
Another aspect of the traditional fireplace that is waning in favor of more unique fireplaces is the compact design. Often, homeowners will allow the fireplace to only take up a small portion of the room's space. This leaves more room to decorate the walls with other items when they can fully embrace the fireplace design as its own artwork instead.
If you choose to use stone or marble in your custom fireplace design, don't stop at the fireplace itself. Continue your decor from the floor to the ceiling around the fireplace. Immerse the room in texture and color to show off your fireplace design.
9. Mirrored Fireplace
The ultimate in sleek and modern custom fireplace design, a mirrored fireplace is sure to be on the list of unique fireplaces that will wow. You can use one continuous piece of reflective material for a funhouse mirror effect or place segments of mirrored tiles for a kaleidoscopic presentation. Mirrored tiles will reflect the light and create a charming ambiance.
10. Hanging Fireplace
As far as unique fireplaces go, we've saved the best for last with the hanging fireplace design. A hanging fireplace does not rely on a base and hearth design like a traditional fireplace does. It can also take on contemporary and futuristic geometric designs.
This gives the illusion that the fireplace itself is floating in the room. It is suspended from the ceiling by the chimney flue but doesn't touch the floor. A floating or hanging fireplace is sure to grab the attention of your home's guests and make any room stand out.
Find More Unique Fireplaces and Custom Designs at Dreifuss Fireplaces
Designing eye-catching and unique fireplaces gives you the opportunity to let your mind run wild. Whether you want a luxury fireplace or a traditional fireplace, come to us first. If you can imagine it, Dreifuss Fireplaces can make it happen.
Dreifuss Fireplaces in Philadelphia, PA has been in business since 1876. We specialize in custom fireplace designs for both home and commercial use. We can create traditional wood-burning fireplaces, as well as an electric fireplace and gas fireplace designs to make your home or business stand out from the rest.
Contact us today for your free estimate on your custom fireplace design.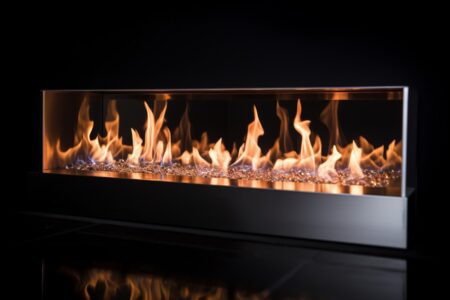 Gas fireplaces are a popular and convenient way to enjoy the warmth and coziness of a fire in your home. However, it is important to
Read More »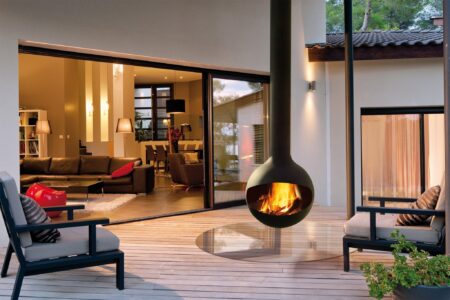 Venting a gas fireplace is crucial for proper air circulation and the removal of harmful combustion byproducts. However, not all homes are equipped with a
Read More »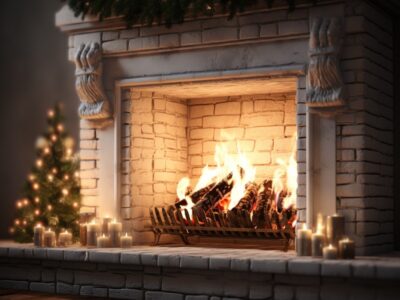 Cleaning white fireplace brick is essential to maintain its appearance and ensure the longevity of your fireplace. However, the cleaning process may vary depending on
Read More »