Each time Old Man Winter arrives, you enjoy chasing away the cold with the help of your fireplace. But you're getting tired of cleaning it and keeping it up. You're ready for something new, and the perfect upgrade for you may be a linear fireplace.
Smart thinking. Fireplaces can add incredible value to your home due to their popularity, and linear fireplaces are especially picking up steam.
The question is, what is a linear fireplace, and why is it one of the best fireplace options? Here are four reasons why you should upgrade to a linear fireplace this year.
Let's jump in!
What Are Linear Fireplaces?
Linear fireplaces are rectangular-shaped fireplaces that you can install in virtually any outdoor or indoor space.
Unlike a traditional fireplace, which offers a rustic vibe, a linear fireplace stands out for its ultra-modern and contemporary flair. You can install this type of fireplace flush inside a wall made with just about any material.
These types of fireplaces are usually anywhere from 3 feet to 21 feet long.
1. Sleek Appearance
One of the biggest benefits of linear fireplaces is their sleek appearance. Their modern design will instantly add refinement to your living space.
These fireplaces also come with a variety of aesthetically pleasing features, like LED lights you can program. You can also find fireplaces featuring lava rocks, crushed glass, and even artistic porcelain liners.
You can expect your new fireplace to work seamlessly into your home's composition to create an impressive and unique aesthetic that you couldn't accomplish without it.
2. Extensive Design Possibilities
Another reason why linear fireplaces are popular is that they offer so many design possibilities.
Unlike a traditional fireplace with a chimney, linear models are installed inside walls and can serve as dividers between rooms. With this setup, family members and guests can view your fireplace's flames from two rooms.
In addition, linear fireplaces are versatile enough to be installed in virtually any room in your home. For example, you can install them in the following places:
Converted basement
Game room
Bedroom
Kitchen
Bathroom
Living room
Den
Man cave
These fireplaces can even go in entryways.
3. Convenience
Yet another reason to choose a linear fireplace — especially a gas or electric one — is the fact that it is extremely convenient. Let's take a look at several reasons why this type of fireplace is low maintenance.
No Wood Hauling
With linear fireplaces, you don't have to worry about gathering wood as well as splitting and chopping logs. You also don't have to worry about storing your firewood and keeping it dry for six months to a year.
With a linear fireplace, you can bid adieu to hauling your firewood to your house, too.
All it takes to operate a linear gas-fueled fireplace is to push a button on your remote control or adjust the thermostat.
An electric linear fireplace is also easy to install. All you have to do is plug the fireplace in and then switch it on. You can also enjoy the fireplace's ambiance with no heat when it's hot outside.
No Chimneys
Linear fireplaces also don't require any chimneys. That means you'll no longer have to worry about getting regular chimney sweeps, which can become costly over the years.
You won't have to perform the messy task of cleaning up debris or ash, either. This is a major draw for busy homeowners who don't want to add yet another chore to their already overloaded house cleaning schedules.
Safety
You'll additionally love the fact that a linear fireplace is a zero-clearance appliance. This means it can be placed beside any building material without posing a safety hazard.
Some linear fireplace models also have glass that is safe for you to touch when you have a fire going.
All in all, linear fireplaces are a great option if you are looking for a fireplace that is attractive, will keep you warm, is safe, and is simple to care for long term.
Space Savings
Linear fireplaces are also convenient due to the fact that they don't take up much space. Their surfaces are flat rather than intrusive and bulky, which leaves more room for family and friends to gather in your space.
4. Multiple-Room Zoning
Are you interested in trimming your heating costs? A linear fireplace will help you to save money and become more eco-friendly in the process.
Let's say you decide to install a linear gas fireplace in each room in our home. Then, you can zone your heat.
In other words, you can turn off your central heating, ventilation, and air conditioning system. Then, you can heat only those rooms you and your family members are in.
This is a more energy-efficient and cost-efficient way to heat your home. As a result, you'll lower your utility bill and decrease your environmental footprint due to your lower energy consumption level. After all, heating/cooling accounts for 50% of a house's energy usage.
Note that gas models are the best choice for achieving energy efficiency when compared with wood-burning models.
See Linear Gas Fireplaces
How We Can Help You to Choose the Perfect Linear Fireplace
A linear fireplace offers many benefits, including being easy to maintain and convenient. This type of fireplace is also energy efficient and offers a sleek appearance that any modern design lover will quickly embrace.
At Dreifuss Fireplaces, we're excited to offer high-quality linear fireplaces that use gas, wood, or electricity. We can also design your dream linear fireplace for you.
Get in touch with us to learn more about our linear fireplaces, and visit our fireplace showroom today!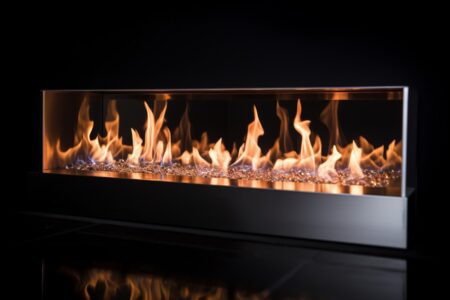 Gas fireplaces are a popular and convenient way to enjoy the warmth and coziness of a fire in your home. However, it is important to
Read More »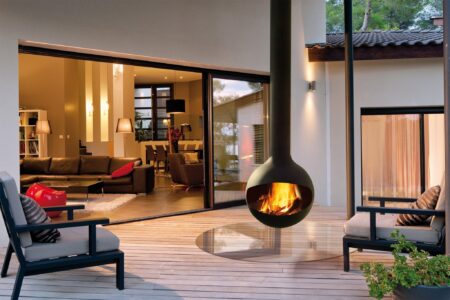 Venting a gas fireplace is crucial for proper air circulation and the removal of harmful combustion byproducts. However, not all homes are equipped with a
Read More »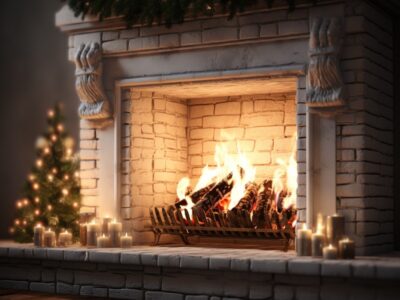 Cleaning white fireplace brick is essential to maintain its appearance and ensure the longevity of your fireplace. However, the cleaning process may vary depending on
Read More »